1 tag
5 tags
BlackBerry To Launch BBM On Android And iOS This... →
What's the point? BBM => 60million users and a declining platform WhatsApp => 200million users and increasing. Bet Blackberry will make a big deal of the fact that they've added 100million+ users after introducing iOS and Android versions because of so many new people trying the app out.
5 tags
Congress spokesman's tweet on blast near BJP... →
'After this morning's bomb blast near the BJP office in Bangalore, Congress spokesperson Shakeel Ahmed tweeted, "If the blast near BJP's office in Banglore is a terror attack,it will certainly help the BJP politically on the eve of election."' Why am I even surprised such scoundrels are in-charge of running the great nation of India. At this hour of care and...
4 tags
"People clamouring for Narendra Modi should realise the only policy which can..."
3 tags
"Interviewer#1 : Sorry I was late, I was in a meeting I couldn't get..."
– http://highscalability.com/blog/2013/1/16/what-if-cars-were-rented-like-we-hire-programmers.html
4 tags
"Guns don't kill people. People kill people. So keep dangerous people away from..."
2 tags
1 tag
4 tags
3 tags
6 tags
2 tags
"Windows RT = Really Terrible"
4 tags
Powerless Superpower? →
Summed up perfectly in a Forbes article.. The power crisis is the latest of a series of missteps by the Congress Party-led United Progressive Alliance which have reinforced its image as a lame duck government. While most citizens in all major cities in India continue to live just another day in their life without electricity, the government continues to show handsome projections of...
3 tags
The UNIX security model sucks →
.. It assumes that attacks come from the outside, and is designed to protect the user from other users on the same system. In the UNIX model, everything run by a particular user has the same rights as the user. In practice, that just isn't a viable security model anymore .. .. A modern security model must be fundamentally built on the principle of distrust. Distrust everything. Any app...
2 tags
4 tags
2 tags
4 tags
2 tags
2 tags
"if you're tempted to reinvent the wheel… don't."
– Mike Krieger, Co-founder, Instagram
3 tags
Meteor: A new way to build apps. →
The most impressive feature, if it works as it says, is amazing! Hot Code Pushes. Update your app while users are connected without disturbing them. When you push a new version, the new code is seamlessly injected into each browser frame in which the app is open.
2 tags
No Balance
So there's no such thing as work-life balance. There's work, and there's life, and there's no balance. –Sheryl Sandberg, in an interview for the PBS/AOL Makers series
4 tags
2012 Enemies of the Internet Report: India →
Ever since the 2008 Bombay attacks, the authorities have been intensifying their Internet surveillance and pressure on technical service providers while publicly denying censorship accusations.
Not cool Path. http://www.readwriteweb.com/archives/path_is_a_free_app_and_it_will_spy_on_us.php
3 tags
The Pirate Bay's Statement Against SOPA/PIPA
Over a century ago Thomas Edison got the patent for a device which would "do for the eye what the phonograph does for the ear". He called it the Kinetoscope. He was not only amongst the first to record video, he was also the first person to own the copyright to a motion picture. Because of Edisons patents for the motion pictures it was close to financially impossible to create motion...
2 tags
Humility →
drcairns: One day, I was working late and left my office to get dinner at the cafeteria. When I stepped outside, I realized it had been the first time I had seen the sun all day, as it had been foggy that morning, and I had skipped lunch. I looked up at the sun and smiled, enjoying the feeling of it warming my face and arms, and I continued walking across the quad like this, face up at the sky,...
3 tags
[OS X Lion] Steps to bring Front Row back from the... →
With another OS X launch, come another set of missing apps. With the success of Apple TV, Front Row has become a redundant app in the Apple ecosystem. But a small set of users like me, who don't own an Apple TV (yet), Front Row provides a nice TV interface to consume media from our repositories. Luckily, Mac user Ralph Perdomo has setup a package installer that brings Front Row from Snow Leopard...
1 tag
Would you buy extra storage space in Gmail if you...
Would you buy extra storage space in Gmail if you ever run out of it? Answer here
"Watson has lots in common with a top-ranked human 'Jeopardy!' player: It's very..."
– Ken Jennings writes a day before losing to Watson on Jeopardy!
Mac 101: What's happening when your Mac is... →
Recently, in the interest of sleeping soundly through the night, I've been turning off my 27" iMac every night. No, I'm not doing this for energy conservation, but the darned thing used to light up at random intervals in the middle of the night. Since I now have to power up the iMac every morning, I see the bootup process regularly.
2 tags
pdftk 1.41 for mac os x 10.6 →
To install pdftk with any of the three third-party package management systems (MacPorts, fink, as well as homebrew), last time I checked, do not have pdftk in them at all, or their versions are broken..
4 tags
How to create an ISO of a disk in Mac OS X
Open Disk Utility and use the New Image from Folder menu item to create an image. Ensure it is uncompressed and use the CD/DVD master option. This creates a .cdr image file which can only work on a Mac (because it uses the HFS+ file system.) To convert into .iso, open the Terminal Assuming your new image is called ~/Desktop/Master.cdr (the file is on your desktop and called Master.cdr) type: ...
1 tag
A Good Design
What makes a a good design? Defined by Dieter Rams (head of deign at Braun), Good design is innovative. Good design makes a product useful. Good design is aesthetic. Good design makes a product understandable. Good design is unobtrusive. Good design is honest. Good design is long-lasting. Good design is thorough down to the last detail. Good design is environmentally friendly. Good...
4 tags
Meet Android →
3 tags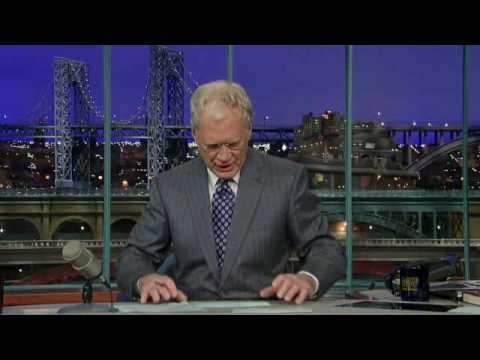 3 tags
3 tags
Me @ Flavors.me →
Pretty cool huh! :) Liked the design.
17 tags
iPhone Apps I can't live without..
In no particular order.. Google Maps Mail Weather Facebook Twitter Reeder Remote Doodle Jump Google Mobile App Articles WolframAlpha Mint Instapaper Photoshop Mobile Pastebot
4 tags
Watch the Large Hadron Collider Live!
The world won't end tomorrow, but if it does you can watch it happen live over the internet as the Large Hadron Collider begins its attempts to collide protons at 7 TeV (trillion electron volts). A live webcast of the first scheduled collisions will take place on March 30 2010, between the hours of 7.30 am and 5 pm (GMT), during which it is hoped two 3.5 TeV beams will be...
2 tags